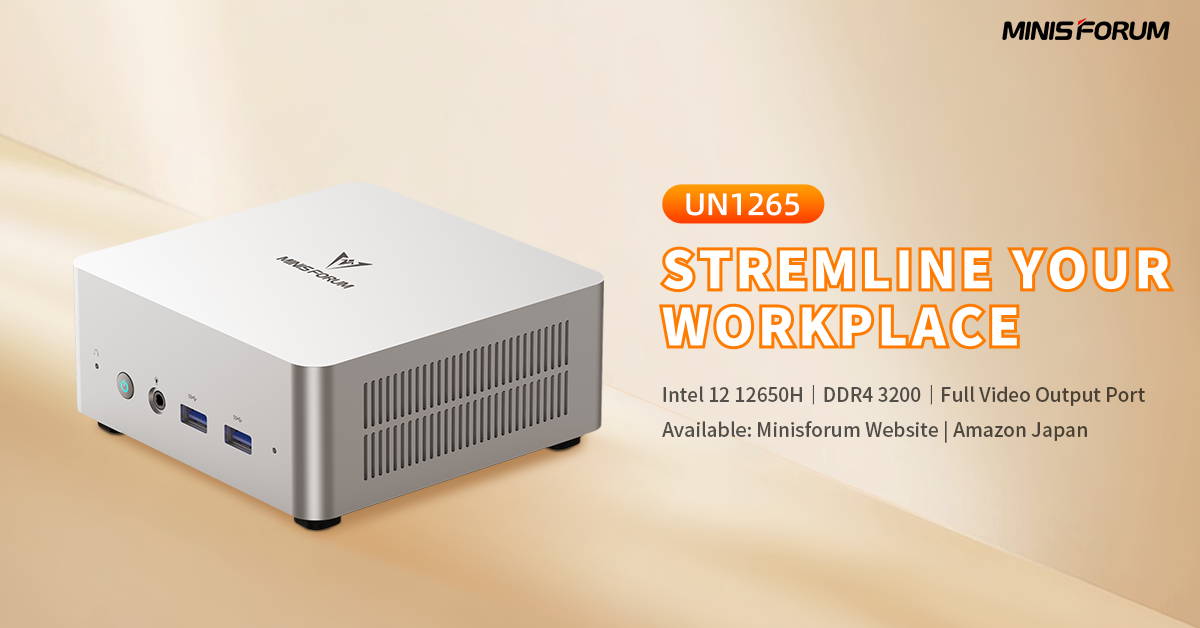 Experience a computing revolution with the Minisforum UN1265, featuring the Intel® Core™ i7-12650H, a high-performance processor from Intel's 12th generation lineup. With an impressive 10 cores (6P cores + 4E cores) and 16 threads, this processor effortlessly handles demanding workloads, ensuring seamless multitasking experiences for both professionals and enthusiasts alike.
Efficient Cooling for Maximum Performance: The Minisforum UN1265 features a single heat pipe cooling system that rapidly dissipates heat, keeping your PC cool and ready for any challenge.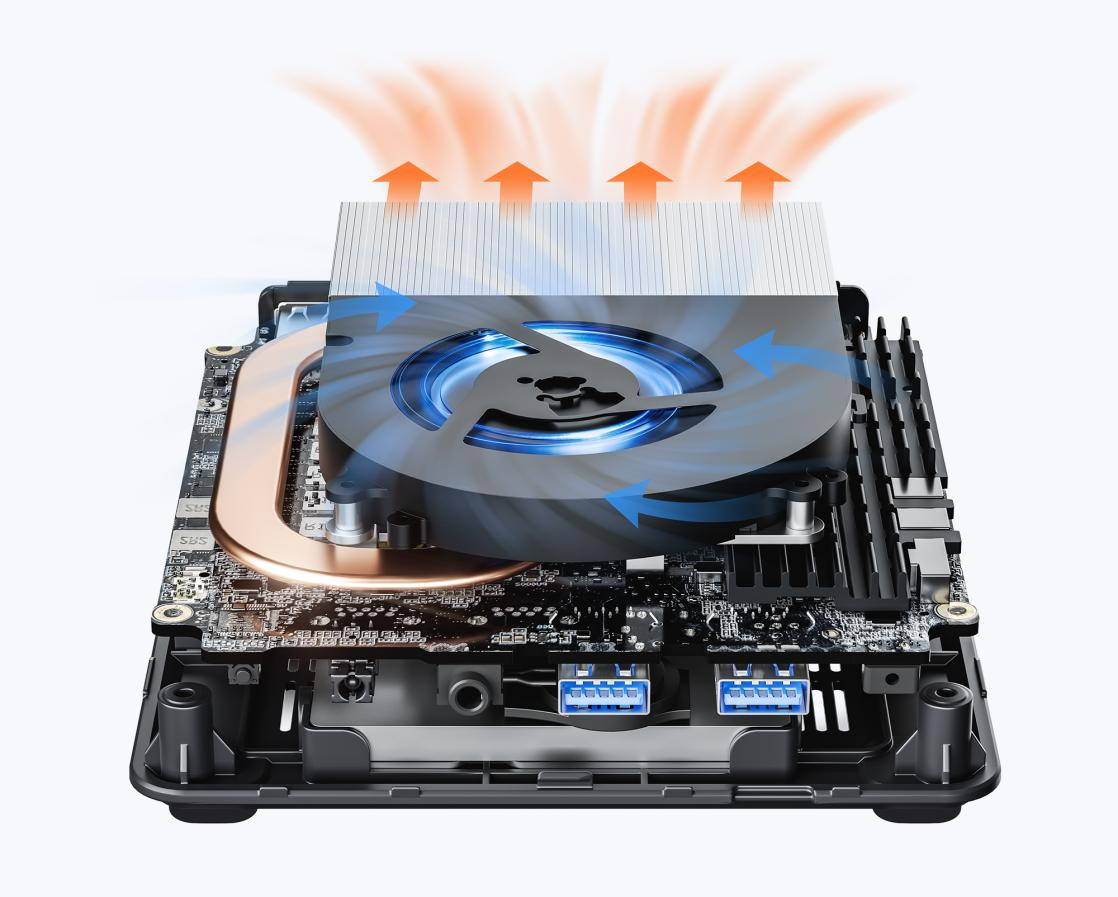 Unceasing Creativity: The Minisforum UN1265, equipped with AV1 decoding and Intel® Quick Sync Video technology, enables lightning-fast video conversion. Process multiple videos simultaneously with ease, ensuring smooth synchronization and unleashing your creativity like never before.
Speed and Storage- A Winning Combination: With DDR4-3200 memory and PCIe 4.0 SSD, the Minisforum UN1265 offers lightning-fast data access and smooth multitasking capabilities.
Sleek Wall-Mountable Design: The UN1265's wall-mountable design keeps your desktop tidy and saves valuable space. With a volume of just 0.9L and measuring 129.6 mm x 127.8 mm x 54.3 mm, it takes up minimal space compared to traditional desktop computers.
Enhance Your Productivity with Multiple Displays: Take advantage of the DP, HDMI, and USB-C ports to connect multiple displays simultaneously. Edit documents, watch movies, and perform various tasks with a larger workspace, enhancing your productivity and entertainment experience.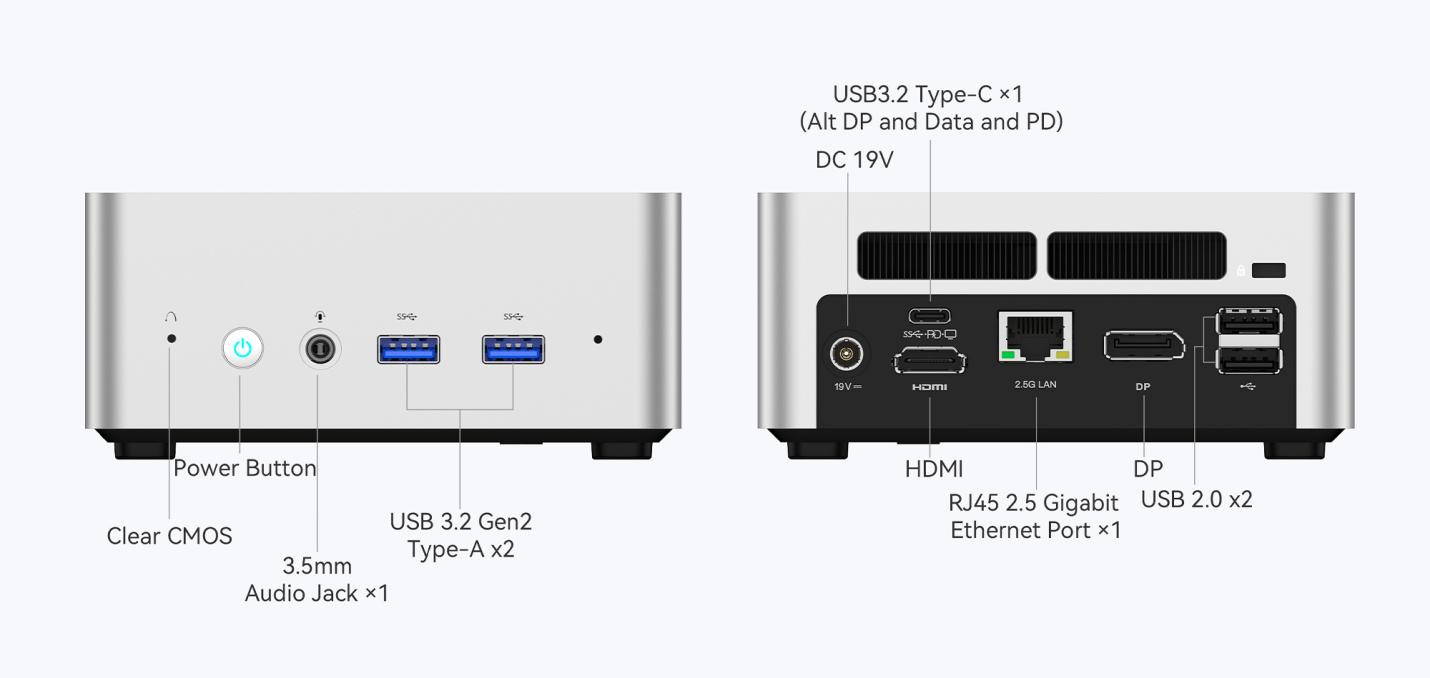 Convenient PD Power Supply: The UN1265 supports PD power supply through a single cable connection (USB-C), providing both high-speed data transfer and smart charging convenience.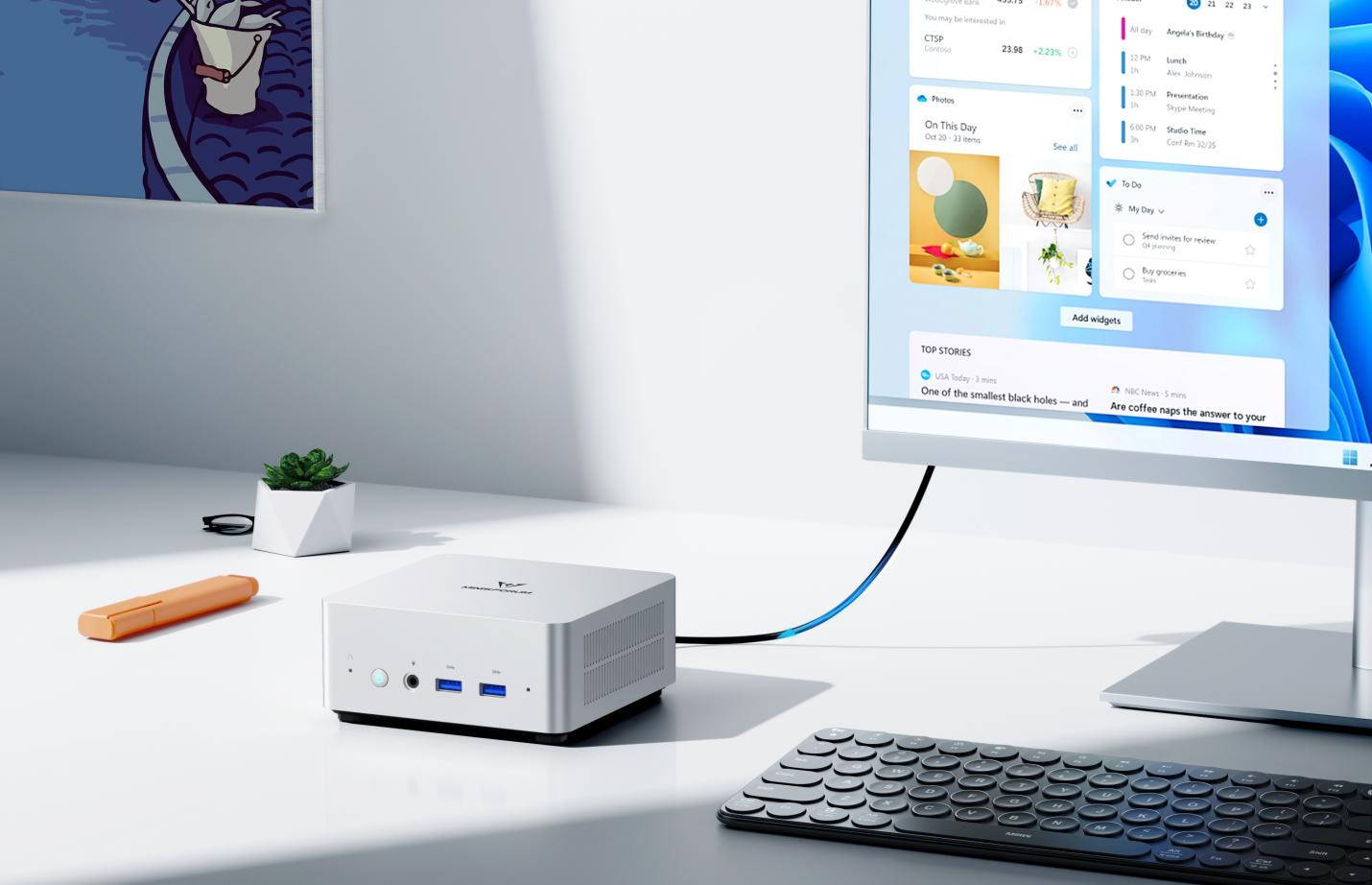 Discover a new level of performance and portability with the Minisforum UN1265. Whether you are professional need work at home or at office or home entertainment enthusiast, this mini PC is designed to deliver unparalleled computing power wherever you go.